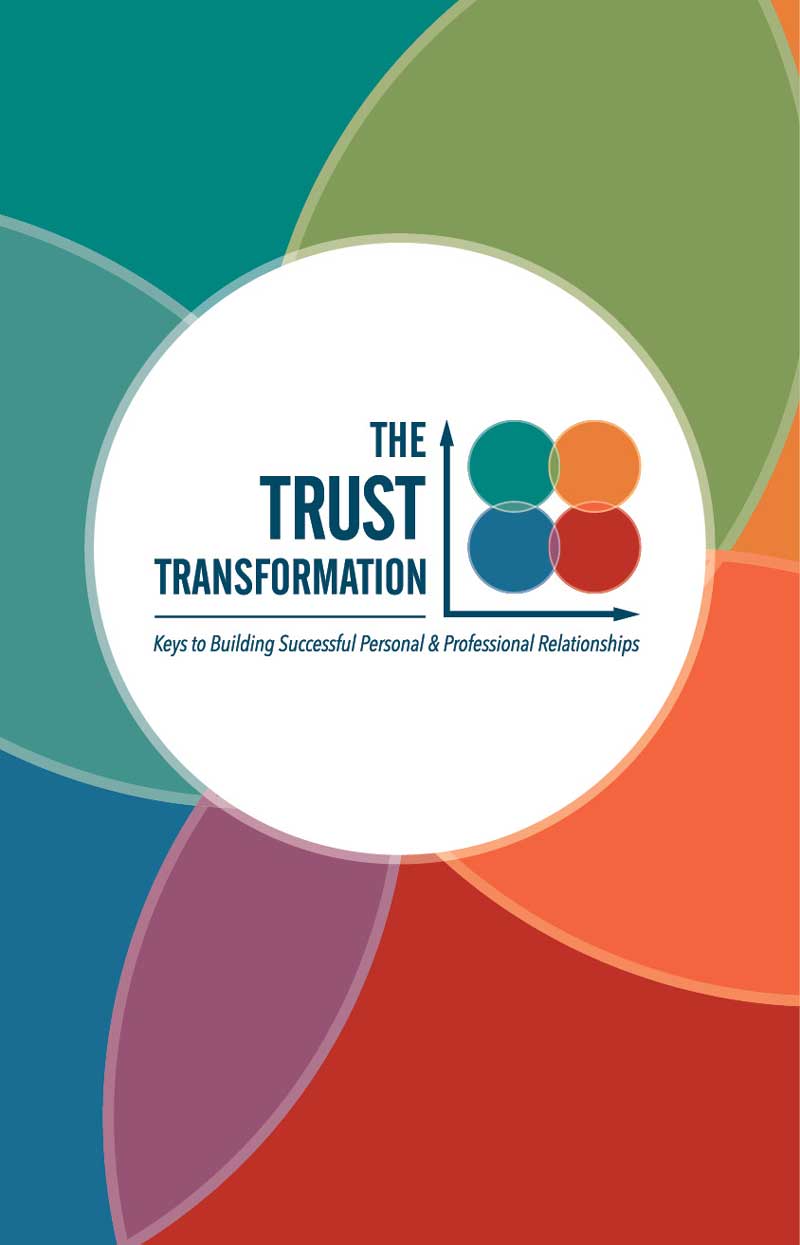 The Trust Transformation
Author: Roy Reid & Omayra Mansfield
If you want to accomplish more and improve outcomes in virtually every area of life and business, the goal is clear—build better relationships. How do you do that? In a word: Trust. Give others reasons to trust you and ensure your trust in others is valid.
Relationships are the cornerstone to success in our personal and professional lives. They are the channel by which we accomplish great things and experience meaning. Innovation, growth, change, restoration, transformation—all occur through trusted relationships. We don't succeed on our own, and neither does a business.
In an ever-changing world, trust is so vital it could almost be considered a form of currency. While you may not be able to trade it on the open market, it clearly has value. Too often we assume that trust exists, or that people will implicitly trust us when, in fact, trust must be cultivated, earned, repaired, and restored when needed.
Enter The Trust Transformation: Keys to Building Successful Personal and Professional Relationships. In this dynamic program, you and your team will learn:
· What trust is and how it works
· The two drivers and four attributes of transformative trust
· Simple steps for building trustworthiness
· Repairing lost trust even when you didn't break it
· How to protect your reputation, which is your brand
· How to create a trust-building, not trust-busting workplace
· Activities, exercises, and a 12-week action plan to achieve trust transformation
Start getting better results through better relationships today in your personal and professional life by beginning The Trust Transformation.
About the Authors
Roy W. Reid, Jr., APR, CPRC is a leading authority on trust, public relations, and business communications. Named one of the "Top 100 Thought Leaders Influencing Trusted Business Behavior" by Trust Across America/Trust Around the World, he received a Lifetime Achievement Award from the organization for his original work in the areas of personal and organizational trust.
Throughout his career, Reid has worked with Fortune 500® companies, major healthcare organizations, entrepreneurs, professional service firms, and public agencies to create critical communication focused on earning, cultivating, or restoring trust. A compelling keynote speaker and sought-after advisor, Reid has worked with leading brands such as Wal-Mart, Walt Disney Resorts, 5/3 Bank, Junior Achievement, AdventHealth, and CSX Transportation, among others.
Reid is Accredited in Public Relations (APR) and an active member of the Public Relations Society of America (PRSA). He is a Certified Public Relations Counselor (CPRC) of the Florida Public Relations Association (FPRA) and an Alumnus of the University of Central Florida whose School of Communications inducted Reid into its Hall of Fame.
Reid is the author of several resources on the transformative power of trust. He lives in Orlando where he is a student and instructor of martial arts and holds a Master's Certification and a fifth-degree black belt in Taekwondo. For more information, visit RoyWReid.com.
Omayra Mansfield, MD, MHA, FACEP serves as Vice President and Chief Medical Officer for AdventHealth Apopka and AdventHealth Winter Garden. She is board certified by the American Board of Emergency Medicine and a Fellow with the American College of Emergency Physicians. Dr. Mansfield completed her medical degree and Masters in Healthcare Administration at the University of Florida and her emergency medicine residency at Carolinas Medical Center in North Carolina.
Prior to working as an emergency medicine physician, Dr. Mansfield spent five years in healthcare administration and has held several roles such as Assistant Chief of Staff, ICU renovation planner, and manager of financial analysis. She has been honored with the Resident Research Award, SAEM Excellence in Emergency Medicine Award, and AMA Medical Student Leadership Award, among others.
Dr. Mansfield has a passion for motivating others to achieve a life of health and balance. She regularly speaks to corporate and public groups on topics such as: transformational trust in the workplace, and improving health and wellness at home and work. She has a keen interest in educating healthcare providers on sepsis and improving the patient experience, and has lectured extensively on these topics.
Dr. Mansfield lives in Orlando with her husband and their daughter and son, where the family enjoys staying active doing CrossFit and running. For more information, visit: OmayraMansfield.com